Regenerative materials: another edge of sustainability
The construction process of a building implies an inevitable generation of environmental impacts that start from the extraction of raw materials used in the production of inputs, continue during the use and operation of the property and last but not least, they remain until the end of its life. and subsequent deconstruction.
To tend towards the minimization of these negative consequences for the environment, as well as the quality of life of the people in contact with the building, is today the great purpose of real estate projects that are conceived under the concept of integral sustainability, which They not only intend to demonstrate savings in water and energy, but also that their design teams focus on generating health and well-being conditions, for example, from the use of more responsible materials.
Cristina Gamboa, executive director of the Colombian Council for Sustainable Construction (CCCS) points out that "it is important to understand that sustainable materials or with sustainability criteria are those whose production processes have clear and transparent protocols, which facilitate knowledge about the impacts associated with their life cycle, from extraction, use and final disposal ".
The era of the circular economy
For Pascal Eveillard, Vice President of Sustainable Development of the Saint-Gobain Group, a multinational manufacturer of high-performance materials, the role of the building materials industry is to offer efficient and easy-to-install solutions that will help build more comfortable and healthier buildings at the healthy while reducing your carbon and ecological footprint.
The expert is emphatic in stating that these solutions will have to include a high recycled or recycled or renewable content, have a long useful life, be reusable or recyclable, as well as be free of hazardous substances. Thus, in the not too distant future, the emergence of companies specialized in audits prior to the deconstruction of buildings and the consolidation of markets for secondary raw materials or the leasing of construction products will be common. In addition, the circular economy is becoming the fundamental basis for the development of new businesses that allow the consolidation of scientific advances in environmental matters, in addition to increasing the productivity of industries and promoting the creation of jobs aligned with this trend.
The commitment of construction companies
Many engineering and construction firms in the country are leaning towards the use of local materials with a view to avoiding the generation of high energy consumption in their production and transport.
"The inputs we use the most are stone aggregates such as sand, gravel and top dressing that we find in local areas. We also find clay-based structural bricks and we use reinforcing steel that uses a certain percentage of recycled content in its manufacture, "says Arturo Barraza, Engineer at the Habitat de los Andes construction company.
Additionally, many construction companies are adopting the reuse of materials typical of metalwork such as aluminum profiles used in windows, glass, railings and doors.
Examples to applaud
In 2015, alpina's office building located in Sopo, Cundinamarca, made headlines as it received LEED certification in gold grade. In addition to its savings and resource efficiencies, 94 percent of the solid waste generated during the work, except for excavation material, was delivered for disposal to local recycling companies, thereby helping to extend its useful life.
Likewise, Atrio (Located on Avenida Caracas, between Calle 26 and Calle 28) is a recently inaugurated project that from its beginnings was thought of as a sustainable work. Its facade is a floating system of 40 thousand square meters made up of a structure made up of 5,821 glass panels 35 thousand meters thick, which guarantee thermal control and protection against pollution and solar radiation, making intelligent use of energy. and avoiding sudden changes in temperature.
"This structure is complemented by a micro-perforated stainless steel façade on the sides of the towers, which allows air to circulate inside. By developing the project under international standards such as LEED certification, energy efficiency indicators are achieved that not only translate into lower environmental impact, but also maximize the resources in the operation ", says Rodrigo Rubio, ARPRO operations manager.
And it is imperative that the construction industry must continue in the search to maximize the potential of the sustainability solutions that can be proposed in each of its projects. And it is that the current of integrated design and the interaction between habitat, people and infrastructure is gaining strength as a process that results in greater efficiency, lower costs and waste and even a faster time to market of the property.
Bill Reed, director of Regenesis Group, points out that the integrative design process, professionals generate synergies between the different systems and components to achieve high levels of performance. comfort conditions and environmental and economic benefits.
Glasses: temperature regulating input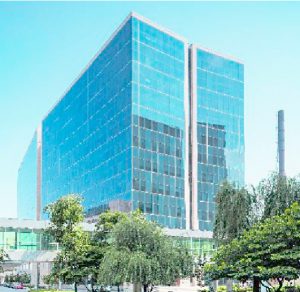 Promoting the use of environmentally responsible products that contribute to saving electricity is the main objective of many of today's supplies. This end led tecnoglass to implement the first plant for the production of low-emissivity glass in Colombia and the second in Latin America, after one located in Brazil.
Currently, tecnoglass offers "low-e" or low-emissivity glass, which has the ability to maximize the visible light passage by rejecting the sun's ultraviolet and infrared light rays, responsible for changing temperatures in buildings; with which substantial reductions in energy consumption for cooling, heating and artificial lighting are achieved.
It should be noted that this company has 15,237 solar panels installed in its plant with which all the energy generated for the self-consumption of its network of companies is injected.
Translated from: Periodico El Tiempo